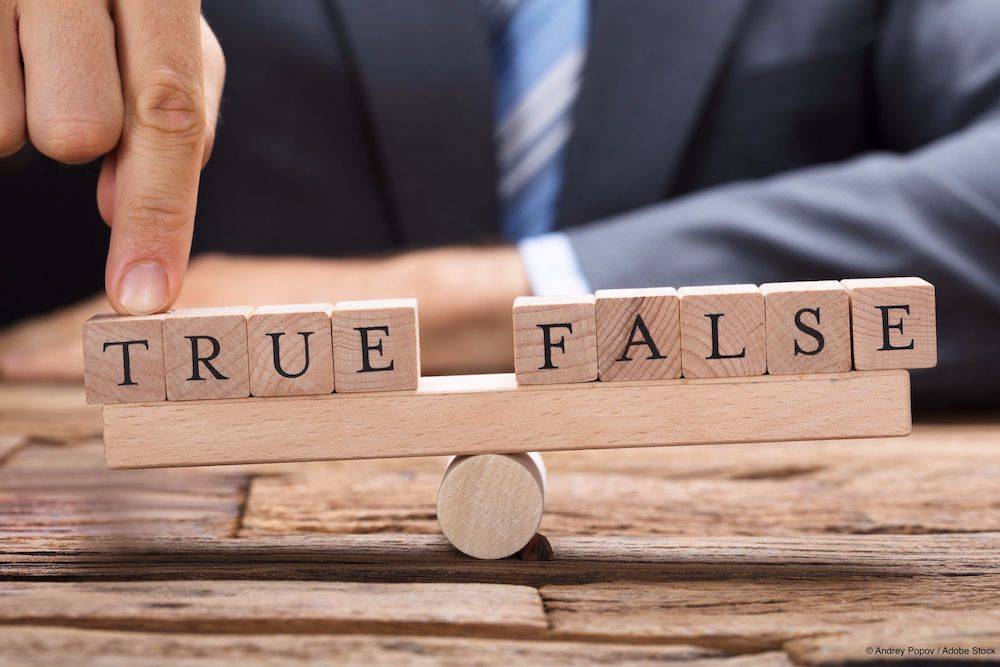 A harsh reality for today's CMOs is lack of public trust in most brands, and it's infiltrating into many of their organizations' marketing channels. Fake news. Digital ad fraud. Brand safety. Data breaches. The list goes on and on.
The digital advertising world is closing out 2017 with trust and transparency widely reported as "major challenges." According to a study by Chief Marketing Officer (CMO) Council and Dow Jones entitled "Brand Protection From Digital Content Infection: Safeguarding Brand Reputation Through Diligent Ad Channel Selection," distrust is a major challenge for the advertising industry.
The findings, released during this year's Advertising Week in New York City, highlight the inherent flaws of the $40 billion programmatic advertising market, especially the risk of digital display ads appearing alongside objectionable content. About 72% of brand advertisers engaged in programmatic buying are concerned about brand integrity and control in digital display placement.
While CMOs are feeling the heat, it's certainly not just advertising and marketing that needs to overcome an untrusting public. The 2017 Edelman Trust Barometer reveals that "trust is in crisis around the world. The general population's trust in all four key institutions — business, government, NGOs, and media — has declined broadly, a phenomenon not reported since Edelman began tracking trust among this segment in 2012."
Leveraging PR to Build Trust
Proven public relations tactics adapted for the digital world can be your biggest ally in winning trust — and achieving credibility — for your products or services.
What is PR, anyway?
According to the Public Relations Society of America, "Public relations is a strategic communication process that builds mutually beneficial relationships between organizations and their publics." Advertising is what you say; PR is what people say about you. PR is powerful partly because it is somewhat outside of a brand's control. While you can pitch a story to a major publication, what they print about you is ultimately an editorial decision. Sure, it can be risky to trust your brand's message in the hands of others, but the payoff is worth it. Buyers are more likely to trust third party sources than traditional marketing and advertising communications.
Read what three sources of information still hold a strong sway over
buyers when the tactics are executed well here.
Credibility
Cision's 2017 survey of more than 1,550 North American journalists and influencers found that consumers place greater trust in earned content than paid, making news media the most trusted medium available to PR and marketing professionals. However, journalists are increasingly scrutinized for their credibility, and 91% of news consumers believe that the media is less trusted than it was three years ago.
PR professionals need to be prepared to thoroughly research the news outlets they pitch and provide plenty of credible third-party sources, including customers, to support their claims. A successful placement with a trusted news outlet is worth the work: it will earn you deep credibility in your industry and with your customers, which is close to priceless.
Thought Leadership
Traditional PR tactics typically lay the groundwork to build credibility for your brand. Programs such as media coverage, company and executive awards, bylined articles, industry analyst briefings, and social media thought leadership can all help to establish your company as an authority in your market, and earn you additional speaking or writing engagements with other major outlets. This type of earned content is more likely to be shared and re-distributed by third parties like your employees, customers, and social media influencers. By creating these opportunities for thought leadership content to be distributed by your brand, your employees, and especially third parties such as your customers and social media influencers, brands can amplify their message of authority, further cementing their credibility within their target audience.
Listen to our podcast here to learn about the importance of brand promise
when preparing your company for an exit.
High Page Ranks
Successful search engine optimization requires external links, or having your website linked to by other authoritative sources. If a news outlet includes a link to your company's website in a news article, your search rankings can improve significantly. If that organization shares the article on social media, that will also give your ranking a boost. Google's algorithms prioritize authority, so the more often you are linked to and quoted by outside sources, the better. And PR combined with influencer marketing is the most powerful way to get other people talking about your brand.
A successful marketing campaign depends on telling a compelling story. Accordingly, today's PR strategies are less about selling and more about telling stories that engage prospects and customers.
For a nostalgic roadtrip back in time, view our infographic that
takes a look at the top B2B marketing and PR trends that shaped
how corporate stories have been told over the years.
According to recent Pew Research, social media and direct visits to news organizations' websites are the most common pathways to online news. Combined with eMarketer's 2017 "US Time Spent with Media" report, which says adults in the U.S. spend nearly half of their day consuming digital content, it is clear that by leveraging the storytelling strengths of digital PR campaigns, CMOs can gain trust in their brands, and ultimately drive new customer relationships.
Customer Testimonials
In an environment of mistrust and misinformation, it's no wonder that the 2017 Edelman Trust Barometer study also found that 82% of B2B decision makers begin the buying process with a referral. Not only will they seek out colleagues and experts, but they will also look for assurance by learning what your customers say about your company. In addition to customer testimonials, case studies and success stories build trust in the buying process. Whether these testimonials are in third-party materials or your own marketing materials, a solid PR strategy should always account for customer testimonials and endorsements in your marketing mix.
Are your PR campaigns helping your brand build trust with your key audiences? Contact us today to learn how we can help.