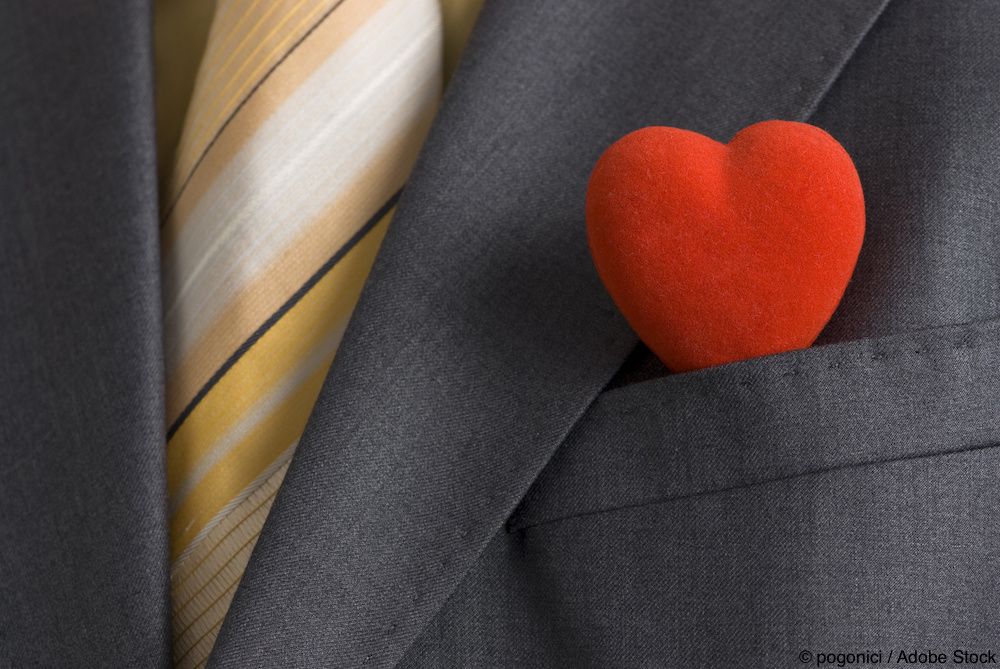 "This is true love — you think this happens every day?" – The Princess Bride
Ah, love is in the air this time of year. Red roses, hearts and love notes abound. Every relationship, even those based on true, unwavering love, has its ups and downs. How you nurture that love is usually the difference between a short term "fling" or a long-term commitment. The same is true for customers, not just lovers. Complacency is a killer in any relationship.
The basics of nurturing a customer relationship are simple: deliver excellent service, stay on budget, deliver what you promise, listen to their needs. But true commitment goes beyond just saying "As you wish," every time the customer asks for something more. The cost of acquiring a new customer is far greater than what it costs to generate business from an existing one, so long-term love is critical to the future success of your business. With that in mind, we've put together a few suggestions on how you can turn up the heat to transform your "average" customer relationship into everlasting love.
Tell Them They Are Beautiful: Everyone likes to feel appreciated and customers are no different. Show your appreciation with remembering their birthday, sending thoughtful holiday gifts and showing gestures of congratulations when company milestones or professional promotions are reached. Join them at key company events, demonstrating that you are part of the team, and appreciate them.
Think About Your Future Together: Show the customer that you hope you'll still be an item down the road. PR Daily suggests consistently developing short-, mid- and long-term priorities for the customer's business, and create a roadmap to get the company there.[1] "Thinking in the future, and not just for the next few months, shows the customer that you're committed to being its trusted partner for the long haul."
Be a Matchmaker: A successful business needs many friends and partners who bring different skills and assets to the table. Within your organization, your employees likely have access to many people in a variety of different industries. It's probable that some of those contacts would be a great partner or advisor to your customer's business. Make introductions to others who can help them grow. Taking time to do so, and sharing your relationships shows trust and commitment.
Ask If Your Butt Looks Big in Those Pants: Fish for complaints, not compliments. Do quarterly or annual reviews to check in and ask for genuine feedback regarding how you are doing, and how you can do better. This serves to both demonstrate your commitment to their success and fixes potential issues before big problems arise. The feedback you get will give you an opportunity to change your course and show the customer that you value them, their business and the relationship.
Make an Anniversary Date: Like people, companies and their goals are constantly changing. If you don't regularly check in to ask how their needs may have changed, even the longest relationship can falter. They will appreciate having their voices heard. Take time on an annual basis to really understand them as they are NOW – not as before.
Show Appreciation: Reward customers who use your services/products in innovative ways and showcase their success in a way that would be meaningful to them. Offer annual awards to key customers and honor them both publicly (i.e. via a press release, social media, blogs, etc.) and privately. Consider building loyalty through a customer appreciation program, offering discounts on services for repeat customers, special offers, etc. If they find it valuable and keep coming back for more, throw them a gift of free or discount service every now and then.
Give Them Some Skin in Your Game: Include customers in your own business growth goals and strategy development via a customer feedback loop. For example, conduct a private invitation-only roundtable event comprised of your top customers to dive deep into how your solution or services are used in the "real world," what is missing, what gaps their organizations still have, their wish lists for future releases, etc. This is a fantastic way to keep in alignment you're your customers' needs, and demonstrate that you greatly value the relationship.
Sometimes relationships simply don't work out. But for those we wish to hang on to for the long haul, we need to practice solid relationship nurturing practices. For when love is on the line, it's worth everything. As you wish.
[1] https://www.prdaily.com/Main/Articles/5_ways_to_get_your_new_client_to_fall_in_love_with_13840.aspx