Our Clients
Through our B2B marketing services, we can help your company cover a lot of ground with great agility, balance and skill.
Clients like working with us because, quite simply, we can take the ball and run with it ─ driving the results they need efficiently and cost-effectively. With proven track records across multiple industries ─ from healthcare marketing to technology marketing and everywhere in between ─ Carabiner understands the challenges and opportunities our clients encounter.
And, these may be the very ones your company is facing.
Our clients trust the professional B2B marketing expertise that Carabiner provides.
But, don't take our word for it.
"I hired Carabiner Communications for a bare-bones thought leadership program that yielded a five-fold recurring return on investment. The team developed a bylined article and secured placement in an online publication that led to me acquiring one of my biggest clients. I still use the content in other marketing vehicles such as presentations. I could not have asked for better results."
Michael Blake, Founder, Arpeggio Advisors
"We initially hired Carabiner Communications for public relations, but during our eight-year partnership, the team has become an integral part of our technology marketing program. Beyond PR services, it has contributed content strategy and development, social media, collateral creative, advertising and more."
Susan Daw Vice President, Marketing & Communications, Digital Element
"All our quality programming would have been lost, had it not been for the amazing work that Carabiner did to help get people through the doors. The team helped bring in 30,000 people our first year, then increased that number by 50 percent our second year."
Meisa Salaita, Ph.D. Co-founder and Co-director, Atlanta Science Festival
"Carabiner Communications proved to be an invaluable, smart partner in the development of our messaging strategy. As a new company, we needed crisp, compelling messages to lay the foundation for our corporate launch. The team at Carabiner facilitated a message development session with our executive team that helped us articulate our brand, value proposition, and market differentiation. From that exercise they were able to write all of our launch materials, including our web site copy. The team's deliverables demonstrated they understood our business and our market."
Allen Vance, General Manager, Public Sector, Ionic
"The MessageMaker process really allowed us to think deeply about how we present our company and products to our customer targets.  Carabiner's strategic messaging team worked closely with our management group and also did a thorough competitive messaging analysis.  The resulting MessageMaker deliverable was exactly what we needed and contained messages that not only positioned our company well, but also provided specific messaging we use with our prospects.  Being consistent with our messages in all of our marketing and sales support materials is extremely important."
Patrick Taylor, President & CEO, Oversight Systems
So what are you waiting for?
Get connected.
If you're helping to steer a start-up, a fast-growth company or an organization headed in a new direction and need branding, marketing, public relations, content development, social media or lead-gen assistance to get to the next level, then let's talk.
ATLANTA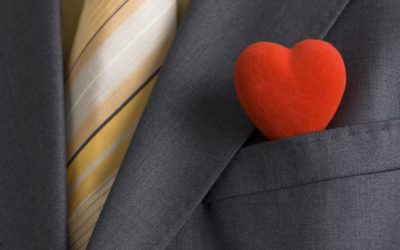 Complacency is a killer in any relationship. Here are a few suggestions on how you can turn up the heat to transform your "average" customer relationship into everlasting love.
read more